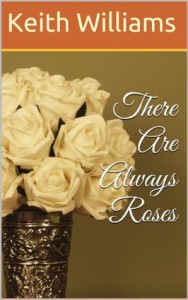 Disclaimer: Obtained this Kindle edition when it was offered free on 8 May 2013. I do not know the author nor have I had any communication with him regarding this book or any other.

Personal note: Garden Party is my favorite rose; Double Delight is my second favorite.

The description of the book as listed on Amazon is not exactly encouraging. "This is a thriller set in the 1800's I will admit that it takes a while to develop the story till the story comes to a frightening reality." Yeah, that's it, in its run-on entirety.

The reality of this book may indeed be frightening; I guess I'll find out when I read it. Also offputting is the fact that it's listed under one title but the cover shows another.

No stars, not read yet.